FAQ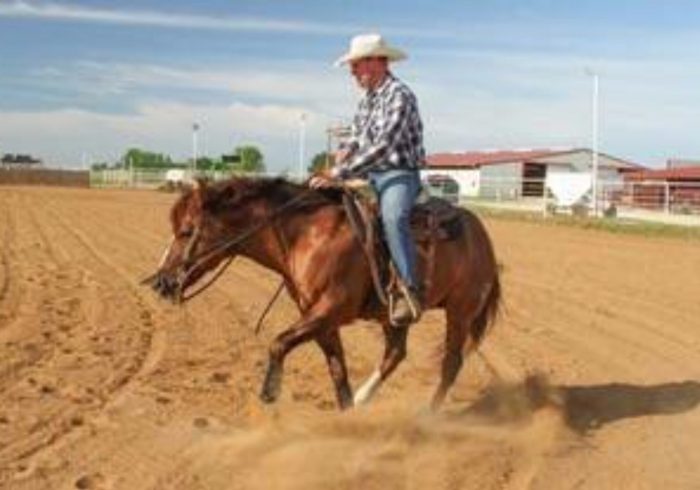 Q: Do you have a sample flyer template?
---
Q: What type of training do you specialize in?
A: My specialty is colt-starting, problem horses, and putting a reining handle on a horse that prepares it for any discipline. This solid foundation has led many horses going on to be competitive reiners, cutters, barrel racers, competent trail horses, and more.
---
Q: What do you charge for horse training?
A: Call for pricing. There are many variables that need to be discussed to make sure you and your horse have the best experience. Weekly and monthly rates available.
---
Q: Do you teach lessons?
A: Yes! I teach advanced and basic horsemanship to a variety of rider levels. You can trailer in or come and take a lesson on one of my horses.
---
Q: Where would I go to meet you or bring my horse out?
A: I am training out of Valley View, Texas. The address is:
227 County Road 386
Valley View, TX 76272
---
Q: What type of clinics do you offer?
A: I teach clinics in colt-starting, horsemanship (1-5 days), obstacle courses, and Western dressage. I also teach "Play-Day" clinics designed for children or adults that use games to advance riding.
---
Q: What do you teach at your horsemanship clinics?
A: I start by evaluating everyone's level of groundwork, making sure there are no problems with lungeing, saddling, bridling, leading, and moving the parts of the horse from the ground. We move on to evaluation of the riders via warm-up exercises, looking for well-fitting tack, rider position, and any noticeable problems that need to be addressed first. We then move on to learning about "centered" riding—developing a strong core, a good seat, and soft hands. I use a variety of exercises to teach riders how to use their legs correctly to allow for better steering and balance of the horse. Throughout the day we will learn about circles, stops, roll-backs, spins, and overall performance-horse exercises. I present this material in a way that is effective for both Western and English riding. During the clinic I will also discuss head position and tricks to help your horse be more "willing" to do what the rider wants. A typical 5-day clinic is about the equivalent of a month training.